It is hot even under the trees in Central Park. People are strolling, having languid conversations on lawns, or dozing off on an outcrop of warm Manhattan schist.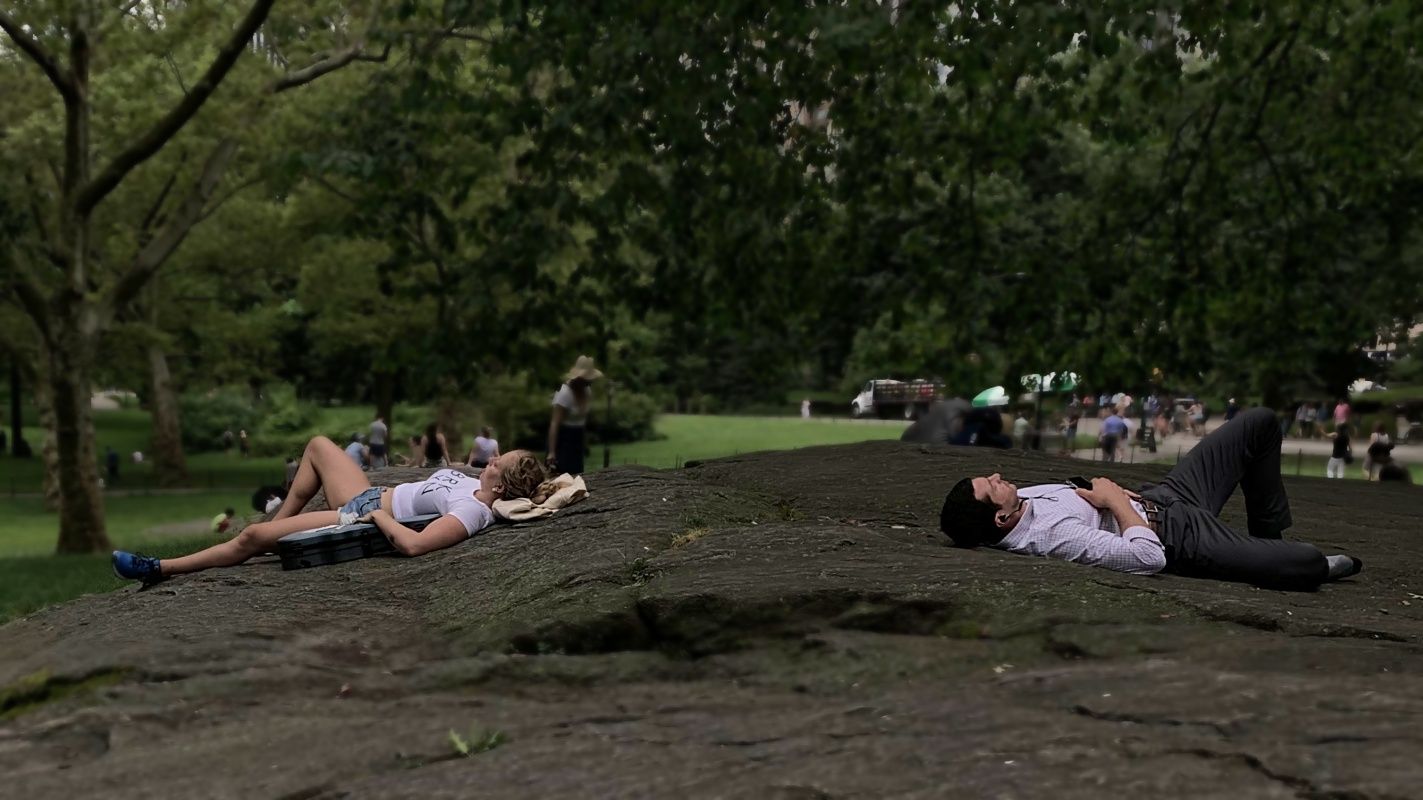 This duo, for instance: she drapes an arm protectively over her violin as she naps, and he has just closed his eyes for a moment from the glare of his Android screen.
A flat spot on the metamorphic outcrop, and a quantum of personal space, was their only focus as each settled – and had they glanced at one another, there would have been no grain of recognition. Living one directly above the other in a Brooklyn tower block, they have never met, even though they have heard each other's landline ring. She practices in his office hours, and when he unwinds, she is winding up.
Their building has two elevators, and sometimes they have crossed, one returning while the other was just leaving. One time, they almost descended together, pressing the button on different floors at the same moment. But he had forgotten a charging cable, and rushed back to his apartment to grab it. A pair of doors parted on an empty hall.
'Huh!' she thought, and jabbed the button to close the doors right now. As they slid shut, she heard a distant apartment door slam. Then sinking silence.