I haven't written a product review for quite a while, so I thought I'd review the Audio Technica headphones I bought in October.
I decided it was time to buy because I had recently resumed going to the gym. Like most gyms, they play abysmal pop music which virtually everyone there does their best to block out with their own headphones. Wires get in the way, and I have never found a pair of in-ear headphones that would stay put, so I wanted a bluetooth set. They had to be light, comfortable and not expensive; good for everyday use.
Because comfort is paramount for headphones, instead of buying online I went round the shops trying headphones on. I quickly decided that I didn't like the way Beats sound, and that Bose ones are comfy but too expensive. The ones I settled on, as a good balance between comfort, price and good sound, were these: Audio Technica's ATH-SR5BT.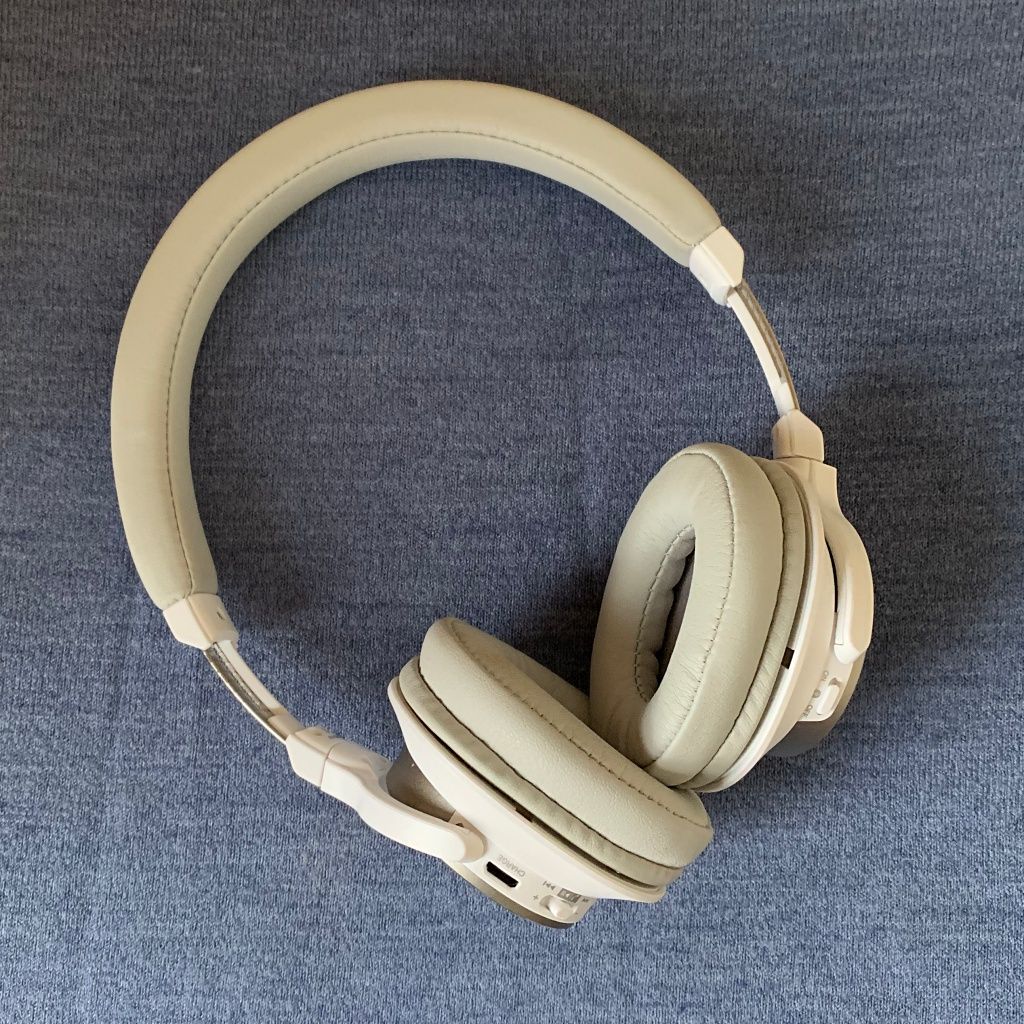 They have bluetooth and a jack socket, and charge through USB. Jack and USB cables are supplied, but I've never tried the audio cable as my phone doesn't have a headphone jack. The controls are nice and simple: on/off on the right, volume up/down (short press) and skip forward/back (long press) on the left.
I'm happy with the sound, preferring it to the bassy punch of Beats and others. The very soft ear cups cut out ambient noise pretty well. More importantly, they're superbly comfortable, even after wearing them for several solid hours. The band that rests on the top of your head is also padded and comfortable, unlike a lot of the others I tried. When jogging/running they stay put just fine.
The battery life is excellent: I've used them for about an hour every weekday on average, and I didn't have to recharge them between 10 October and 10 December, 9 weeks! I reckon I got at about 45 hours' use on one charge.
I didn't choose them for looks but I'm happy with that aspect too. Walking around, looking at everyone else's headphones, you notice that nearly all of them are black or black-and-silver. This white/ivory design is stylish and a bit different. (Just like me.)
Overall, I'm very happy with this product. The bulkier, noise-cancelling Sony headphones that I've been wearing for my travels around the world over the last 15 years are starting to wear out, and when I eventually replace those, I'll definitely look at Audio Technica first.